MGtol
MGtol is a combination of two medicines - Glycerin and Mannitol which treat increased pressure in the skull/brain.
---
It is used for:
Treatment of cerebral edema
It helps in drawing water out of tissues in the brain.
Decrease swelling around the brain
Dosage:
MGtol is given under the supervision of healthcare professional
Tell your doctor if you are having any Liver or Kidney related problems
Doctor must also know about all the other medicines you are taking
Doctor must know about your pregnancy or breastfeeding related details.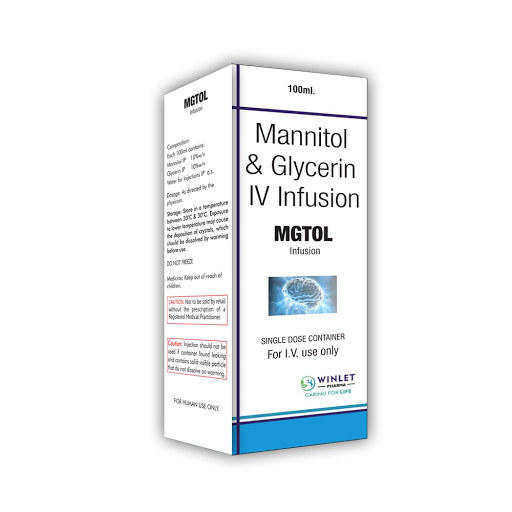 This medicine usually don't have any side effects. Most of side effects don't require any medical attention and will disappear as your body adjusts to the medicine.