Wincorec MAX:
---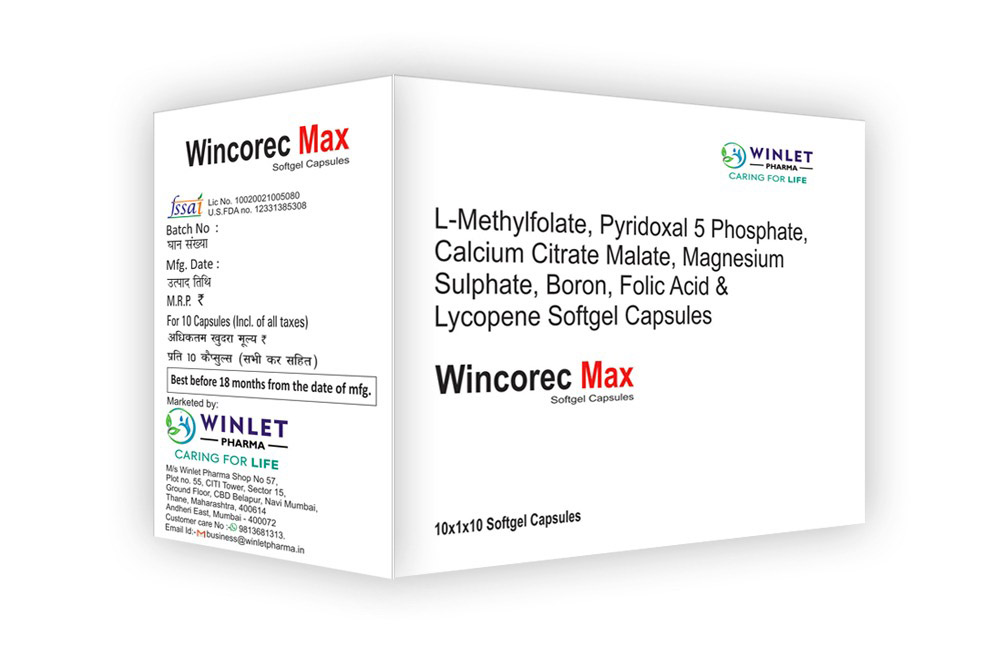 Wincorec Max is fortified with Elemental Calcium and Cholecalciferol (Activated form of Vitamin D3).
Use of Calcium here is to treat low blood calcium in those who are not getting enough calcium in their day to day diets. For the development and growth of bones Calcium is very important.
Wincorec Max is helping you to keep the Calcium level balanced and also help your body to use calcium and phosphate to have healthy bones. Vitamin D3 is an important element for proper growth of your body. It also helps the body to metabolize calcium & Phosphate.
Wincorec Max best to take if your metabolism is disturbed or if you have deficiency of Vitamin D. It also helps develop the bone mass, gives relief from bone or muscle pain and improves your metabolism. This is a dietary supplement to take to avoid calcium disorder.